Best of the Boeheim Memes
Jim Boeheim's epic explosion at Cameron Indoor caused an internet explosion as well. A variety of creative memes have come out and need to be shared. Which is your favorite?
Wegmans Meme
Michael Jackson
Sparta
Ghostbusters
Titanic
Indiana Jones
Pro Wrestling
Happy Gilmore
Running of the Bulls
If you somehow missed Boeheim's infamous ejection, check it out...
Boeheim's reaction to the ejection...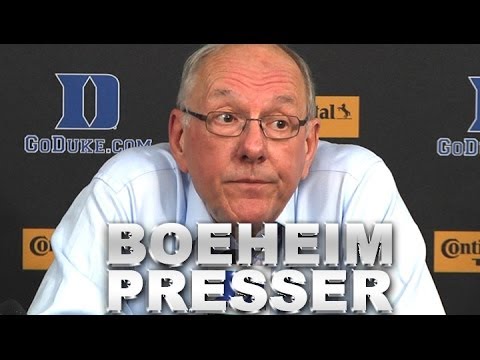 Coach K reacts to Jimmy B's ejection...